Meet Our Donors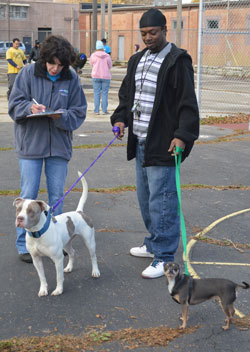 Patricia Bachhuber
I believe that we are all connected in this world, not just humans and humans, but humans and animals also. As a longtime volunteer and donor, I feel the vision and work of the Wisconsin Humane Society needs to be supported.
Animals have provided my family with more love, laughter, moments of awe and countless wonderful experiences than I can ever express. It only seems fair that I help the people who take care of them, and that's why I made a provision in my estate plan to provide a generous gift to WHS.
I would encourage everyone who is thinking about a planned gift to take the time to put this in place. Everything that we work for today can live on this way. I have an enormous amount of peace since committing a planned gift through my estate.