Planning for Your Future and the Future of Animals
The decision to include the Wisconsin Humane Society in your estate plans shows a sincere commitment to animals and a desire for your legacy of love to continue for years to come.
Estate gifts, commonly called "planned gifts" include bequests, securities, charitable trusts, life insurance, retirement accounts and more. With thoughtful planning, you can create win-win solutions for you and the animals at the Wisconsin Humane Society. Please consider us in your estate plans, future generations depend on the important decisions you make today!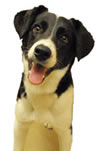 How to Name the Wisconsin Humane Society in Your Will
Make us part of your family. A gift through your will or estate is the easiest gift you can make today. Learn More.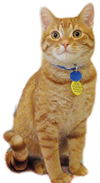 Put Your IRA to Work for the Wisconsin Humane Society
Avoid the potential double taxation on your retirement savings if you designate them to your heirs. Learn More.

Support the Wisconsin Humane Society in Creative Ways