Buster's Legacy Club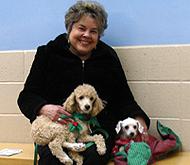 Joyce Madsen - Member of Buster's Legacy Society - Read her story
here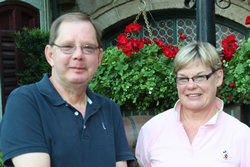 Nancy Behrens & LeRoy Mueller, Jr. - Members of Buster's Legacy Society - Read their story
here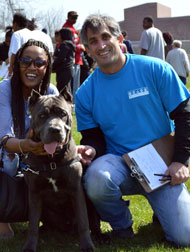 Tony Enea, a Member of Buster's Legacy Society and the WHS Board of Directors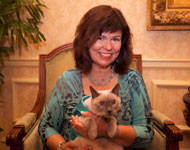 Sheila Semrou, Volunteer and Member of Buster's Legacy Society
Donors who have made a commitment to include the Wisconsin Humane Society in their will become members of our Buster's Legacy Society Club.
Such gifts might include a bequest, appreciated securities, gifts of retirement accounts, gifts of life insurance and/or charitable income gifts, such as charitable gift annuities, charitable remainder unitrusts, charitable remainder annuity trusts.
By simply informing WHS with a statement of intent, all members receive:
Peace of mind, knowing your philanthropic legacy will help animals for many years to come
Special invitation to the WHS "Legacy of Love" annual dinner
Behind-the-scenes shelter tour
To schedule this exclusive tour, please contact Sarah Trudeau at 414-431-6270
Your name displayed on a donor recognition wall
Animal Antics store coupon
Subscription to the Inside Scoop, exclusive donor newsletter
Subscription to the Critter Chronicles newsletter
Subscription to the Howler e-newsletter
If you'd like to speak with someone about leaving a legacy to help animals at WHS, please contact Heidi Boyd at 414-431-6129.
If you have completed your estate plans, please fill out our member profile form to let us know, so we may recognize your generous commitment and thank you.