What Will Your Legacy Be?
Your estate or planned gift helps create a future community that treats animals with kindness, in which all animals find a warm bed, food to eat, compassionate veterinary and behavioral care, and a family who loves them.
There are many ways to make your estate gift. Estate gifts, commonly called "planned gifts" include bequests, securities, charitable trusts, life insurance, retirement accounts and more. Estate gifts of every size make a life-changing impact on animals. Gifts can be revocable or irrevocable and designated to our most urgent needs or restricted towards one of our Campuses or a program that is important to you.
With thoughtful planning, you can create win-win solutions for you and the animals at the Wisconsin Humane Society and we are here to help. Our team of Philanthropic Advisors are here for you and available to confidentially assist you in accomplishing your legacy goals. Click here to contact our team or use our information request form and a member will respond to you shortly.
If you have completed your estate plans, please fill out our statement of intent to let us know, so we may recognize your generous commitment and thank you.
Estate and Planned Giving Contact
Stephanie Nespoli
Director of Individual and Planned Giving
262-554-6699, ext 5009
snespoli@wihumane.org
---
---
Meet Our Donors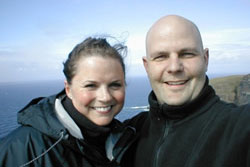 "Through their love and compassion for animals, WHS fills an important role in our community. To ensure that WHS will continue to thrive for future generations, we have chosen to include them in our estate plans."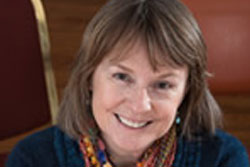 "I highly encourage others to consider leaving a portion of their estate to the WHS. Animals give so much to us. Unconditional love. Comfort and laughter."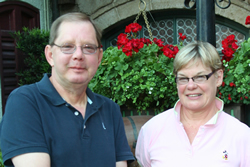 "We are happy to have included Wisconsin Humane Society in our estate plans and hope others will consider doing the same."
WHS is a 501(c)(3) organization and operates animal shelters in Milwaukee, Ozaukee, Racine, Door and Brown Counties, as well as a spay/neuter clinic in West Allis. WHS annually serves 40,000 animals. We receive no general government funding and we are not part of any national umbrella organization. For audited financial statements, tax identification information, and annual snapshots, please click here.